Description
The Political Student (TPS) is a group of college students in the United States working on developing and maintaining a comprehensive news and opinion website. Our goal is to create a product that will keep our peers across the nation abreast of the latest developments in politics and current events, using unique and trustworthy content.
Executive Team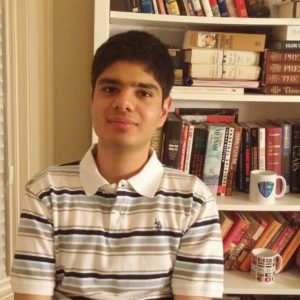 Co-Founder and Chief Executive Officer Shahab Moghadam comes to TPS as a junior at UC Davis and a recent graduate of Saratoga High School in Saratoga, California with a near-decade of civic activism under his belt, including stints with candidates running for office at all levels of government who he feels best exemplified the trait of leadership which is so lacking in today's political environment. Shahab has also spent nearly a decade hard at work on an exhaustive leadership studies project for which he has conducted interviews with some of the world's leading luminaries in the fields of politics, business, and entertainment of the past half century.
Email Address: ssmoghadam@thepoliticalstudent.com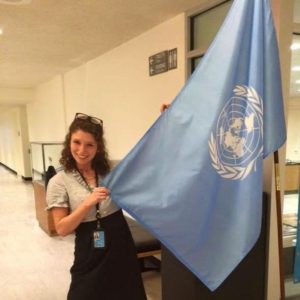 Rory Mondshein graduated from Bard College with a B.A. in Political Science & Social Policy in May 2014. Although she is only 23-years-old, Rory is known to many as  "Rory the Revolutionary" for her leadership on Bard College Model United team, and active civic engagement in the local and international community. Despite her age, Rory is a political veteran, who has been involved with 4 political campaigns, interned in state offices, and even served as a Student Liaison in the local government during her undergraduate career. Rory has recently shifted her focus from domestic public policy to international human rights, and has been published all over the world for her involvement with educational initiatives in over 5 countries. In addition to her work as the Chief Community Officer at the Political Student, Rory is currently working as Oxford Global's Education Ambassador, as well as a part-time contributor for the National Memo. On our site, Rory founded and currently spearheads the "We Put the 'Able' in 'Disabled'" series, which features interviews with successful politicians, professors, and other successful people that struggle with invisible illnesses in order to change the conversation about healthcare reform, disability rights, and human rights. She is a member of the 504 Democratic Club, which is the first democratic club in the United States that is solely focused on disability rights. In September, Rory will start her master's program in Human Rights at the London School of Economics.
Email Address: rmondshein@thepoliticalstudent.com
Chief Operating Officer Ahana Sarkar comes to TPS as a graduate student at Cal Poly San Luis Obispo and a recent graduate of UC Santa Barbara. She has held positions at multiple start ups as well as assisted in local political campaigns.
Content Creation Coordinator Michal Kranz comes to TPS as a junior at the University of Chicago and a recent graduate of Saratoga High School in Saratoga, California, where he exemplified the type of interest in political affairs which TPS seeks to promote in young people throughout the nation.
Marketing Director David Ball comes to TPS as a junior at Arizona State University and a recent graduate of Saratoga High School in Saratoga, California, where he distinguished himself as an expert in media arts and displayed an exemplary interest in political affairs.
Director of Nonprofit Affairs Ankita Tejwani comes to TPS as a junior at Cal State Fullerton and a recent graduate of Monta Vista High School in Cupertino, California, where she served as Public Relations Editor of the student newspaper and showed a keen interest in journalism.