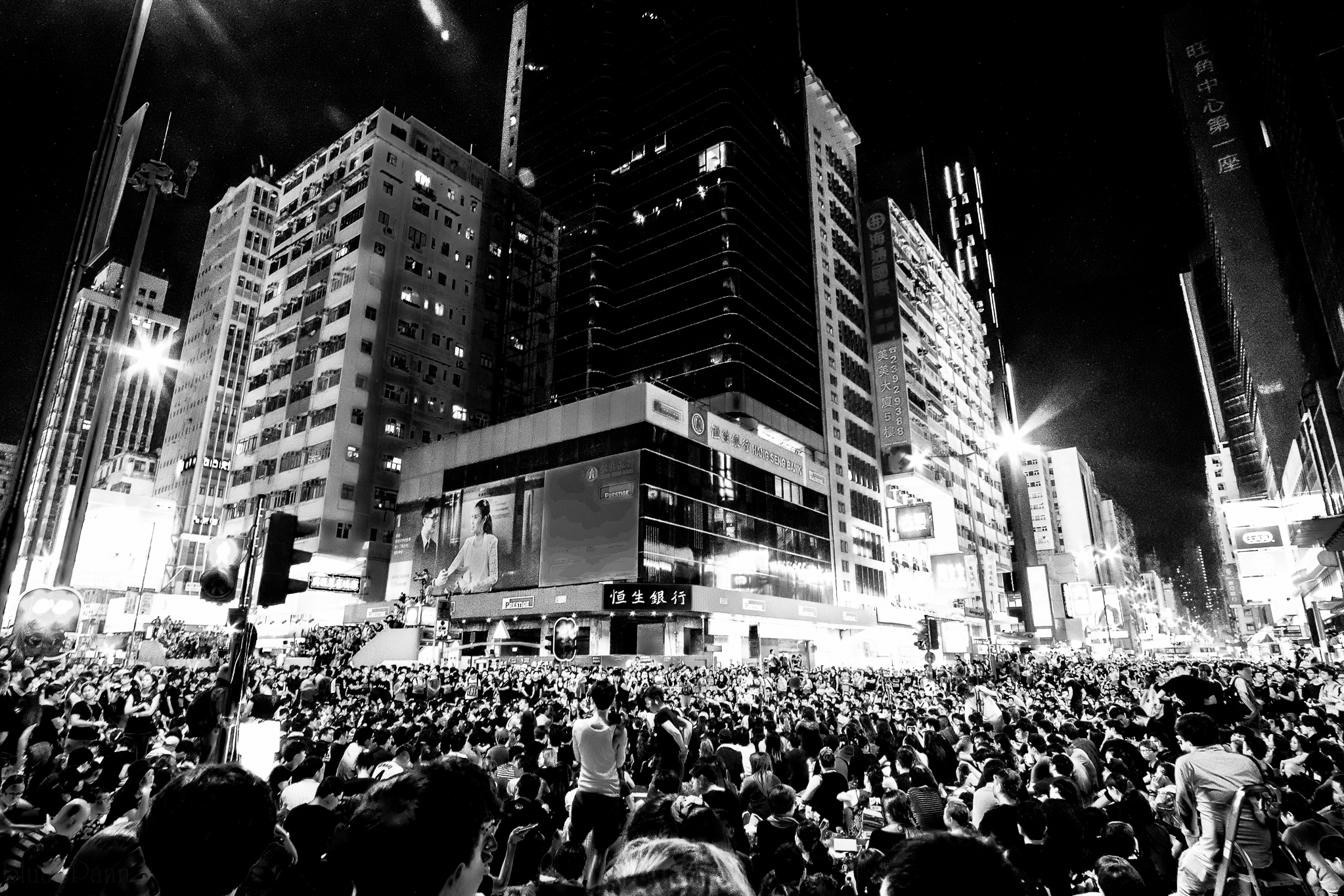 By: David P. Griscom
Protests in Hong Kong have become violent as pro-democracy groups have clashed with authorities. This comes after days of protests against the government that have shut down the business district of Hong Kong. According to Reuters police have used tear gas and pepper spray against the thousands of protesters in the area. However, many of the protestors have defied the orders to disperse and the shutdown of central is still ongoing as of the writing of this article.
The civil disobedience came in response to the decision by the Chinese Communist party to decide which candidates will be on the ballot for Chief Executive rather than having a primary system. Occupy Central has threatened to shut down the highly profitable business center of Hong Kong since midsummer with the recent protests being the culmination of this movement.
Thousands of protesters have shut down the streets of the financial district of Hong Kong even after many of the organizers have asked people to return home. However, many protestors still remain in the streets as police amid police threats to use more force against the protestors if they did not return to order. It seems clashes will continue as the official work week begins again.
While the protests have not ended it appears that the end may soon be in sight, as the protestors' numbers were dwindling by early morning. But around noon the protestors numbers were revitalized by an eclectic mixing of both professionals and students. The latest reports have shown that the police have not resorted to violent tactics and are mainly securing specific locations rather than coming after the protestors. Police tallies have 41 people injured, 12 being police.
These protests are likely to continue for the foreseeable future, greatly destabilizing the power structure of Hong Kong. Movements like these are uncommon in this orderly city. China for the moment is not commenting on the major protests in the city but Chinese leader Mr. Xi Jinping has remained adamant that Hong Kong's status will not change.
These protests aim to hold Hong Kong's leaders accountable to its people, and though the protestors have not yet got what they demand they have displayed their resilience and power to the state. Securing this power could lead to larger demands in the region. This development, and the state's inability to break the protests, bodes well for the protestors because they only become stronger as Central continues to be occupied.
Photo Credit:  流璃 (Blue Panda),Flickr Commons