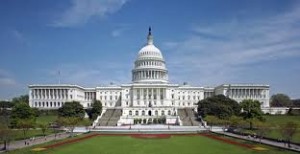 By Christina Cameron
The Veteran Affairs healthcare crisis, as some have chosen to call it, may be approaching a temporary solution in the near future.
On July 27, Reuters reported that the Veterans Affairs spokesman said, "A tentative agreement has been reached by the chairmen of the U.S. Senate and House veterans committees on legislation aimed at resolving the Veterans Affairs healthcare crisis."
The urgency of the healthcare situation increased dramatically when NBC News reported that "at least 30 Veterans Affairs patients in the Washington, DC, area died or suffered injuries as a result of the care they received at local veteran's hospitals since October 2012." They also stated that "the incidents, which are classified by Veterans Affairs as 'adverse events,' included cases in which VA care 'resulted in serious injury or death to the patient, or those involving reasonably expected serious injury."
This issue first appeared on Congress's agenda in late April, when rumors of treatment delays and corruption within the system surfaced, but the allegations of these wrongdoings were nothing new.
In fact, the reports of the deaths caused by the care they received at the U.S. Department of Veterans Affairs facilities led to the resignation of VA Secretary Eric Shinseki in late May.
Both Democrats and Republicans in Congress agreed that reform needed to happen, but they had different ideas about how such reform should take place.
According to the LA Times, Republican senators, led by John McCain, presented the Veterans Choice Act. This act, introduced in June, allowed veterans anticipating long waits to pursue care from private doctors, which the VA would fund.
Another solution came from Independent Congressman Bernie Sanders, who is the Senate Veterans' Affairs Committee Chairman. His idea would give veterans who could not get timely appointments with VA doctors the option of going to community health centers, military hospitals, or private doctors at the VA's expense, according to the LA Times.
A tentative agreement was reached on July 27th, just before Congress prepares for their 5-week recess, which begins on Friday, August 1.
The Huffington Post reported that after negotiations on a VA reform package took place this weekend, Independent Senator Bernie Sanders, and his House counterpart, Republican Representative Jeff Miller, will outline the agreement at a news conferment at 1:30 p.m. on Monday, July 28.
Sanders's proposal "would provide less than $25 billion in new funds for VA healthcare, with $3.3 billion offset by other savings in the department's budget," while Miller's proposal provide for "$10 billion in emergency funds, with other budget needs to be settled in the fiscal 2015 VA spending bill later this year," according to the Huffington Post.