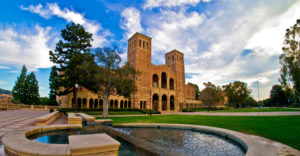 By Brianna Crosby
June 1, 2016 brought terror to the UCLA campus when police received a call involving an active shooter on campus. The gunman shot a young professor, and committed suicide soon after. The 2013 doctoral graduate shot his former professor, William Klug, who was described as a "father of two…husband…professor…and empathetic, brilliant teacher" by Gavin Newsom, the current governor of California.
This horrifying act of violence was a premeditated act. As the home of the shooter was searched, investigators found a note titled "Kill List." On the list was Professor Klug, the shooter's wife, Ashley Hasti, and another professor. The second professor on the list was unharmed, as he was off campus when the incident ensued.
After the "Kill List" was found in the killers home, officers found that Ashley Hasti had suffered from a gunshot wound, and passed away shortly before the UCLA attack. Her body was found in Minnesota, where the she and the shooter resided from. Police also believe this is where he left for UCLA from, armed with two semi-automatic rifles.
The shooting took place in an engineering building in the heart of the city. The shooter felt that the professors he targeted had released information to harm him, and so went on to attack. UCLA officials denied the accusations, and claimed the gunman had a preexisting mental disorder and he had imagined such information been spread.
Students on campus barricaded doors, and tweeted about the incident as it unfolded, giving a first hand account on the terror that was happening from just a few buildings away.
Note: The shooters name was intentionally left out. Those who commit acts of violence such as this should not be recognized for their actions. Instead, remember the victims. I hope all involved find peace, both the victims and their families.