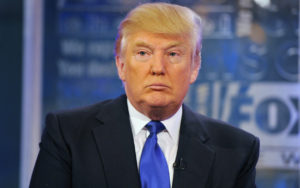 By Virginia Villa
Senator Ted Cruz and Governor John Kasich both officially dropped out of the presidential race last week leaving Donald Trump as the sole candidate for the GOP. It is now essentially inevitable that Donald Trump will be the Republican nominee for this election unless a dark horse candidate shows up very, very soon.
What most people saw as a joke of candidacy has managed to turn the Republican Party and the election cycle upside down over the course of the last few months. The announcements this week forced Americans to come to terms with the potential of Donald Trump being on the ballot in November, a prospect that most brushed off as impossible or at least extremely unlikely until recently.
In terms of the parties, Democrats like Senator Elizabeth Warren are vowing to fight a Trump presidency with everything they have. On the other side, the divide between Republican officials is growing deeper as some call for unification in support of Donald Trump while others continue in opposition to him. Speaker Paul Ryan stated earlier today that he is still unable to get behind Trump despite the strong the likelihood for nomination. The paralysis of the Republican Party throughout this election cycle highlights the changing face of the party and elected officials' inability to adjust. Voters who come out to the polls in support of Republicans are becoming more and more radicalized and Donald Trump has only served to embolden separatist extremism that is starting to define the party as a whole. What Trump supporters want and perhaps more troubling, what Trump is willing to give them, tend to be far from the traditional values of conservatism.
Still, it is unclear if this is all some kind of act that Trump is putting on to gain support or if it is genuine. Trump has already flip-flopped on several radical positions, including his position on immigration and the Hispanic population. Only a few months ago, the candidate pledged to build a wall between Mexico and the bordering states of the U.S. but on Cinco de Mayo, posted a photo of himself and a seemingly non-authentic Mexican dish with a captain that reads, "I love Hispanics!" It is disturbing if it turns out that his racism is merely an act to appeal to the radicalized voters in America. It is more disturbing if Donald Trump says all of these contradictory things because he cannot even comprehend his own inherent racism.
What the American people need now more than ever is unification against Donald Trump. This seems likely given that many Republican voters polled that they would sooner voter for Secretary Hillary Clinton than Donald Trump, but that is still not enough. When did racism, hate, sexism, ignorance, and an overall lack of respect for the common bond of humanity become the standard for the leader of the free world? This country seriously lacks a proper system for education that promotes cultural tolerance and democratic values that voters really need to understand before supporting a person who feeds every negative sentiment that has caused problems in the United States and throughout the world for centuries. The bottom line is that Donald Trump would not be saying these things or would not even be a candidate if there were not people to support him. Donald Trump may be responsible for fueling hate, but shame on the rest of us for failing to see that the progression of democratic society requires participation from everyone.