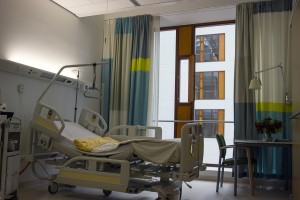 By: Sathiyan Sivakumaran
Sadly, in October, a kidney donor in San Francisco, California, died following complications as a result of the procedure. This is a rare occurrence, but was nonetheless very worrisome to the University of California at San Francisco Medical Center. Afterwards, an investigation was launched as to the cause of the death, but is ongoing. The complications that can come from transplants are widely known, but as many of us know, most of these complications are associated with the recipient of the organ. However, due to the death of a generous donor, UCSF has suspended its living donor program.
UCSF Medical Center is a highly reputable hospital, with UCSF performing more kidney transplants than any other hospital in the nation. This was not an event resulting from inexperience, but is extremely unfortunate. In response to the death of the donor, UCSF has suspended its living donor program, which is a program that typically stems from very generous friends or family members donating kidneys. This was most likely seen as a safety precaution until the cause of the death was figured out and addressed. However, this gives rise to the question on whether we can avoid living donor programs being necessary for organ donation. One suggestion that could be made is the increased registration as organ donors among the population. How can this be encouraged?
By changing the system so that we are automatically listed as an organ donor unless we say we don't want to be, while getting our driver's licenses, we can increase the percentage of organ donors. This would create an increased supply of organs available to recipients who need them, and a decreased reliance on living donors. This kind of program is already in effect in some other countries, which saw drastically positive changes in organ donation after the policy came into effect. The death of the living kidney donor at the UCSF Medical Center has resulted in a suspension of the living donor program at UCSF, which is a significant part of the donation program as a whole. The best way to move away from the living donor program is by following the route other countries with high organ donor enrollment percentages are on, and making it so the people have to select to not be organ donors. By doing this, we can better protect the lives of living donors, while providing those in need with the organs they require to live.