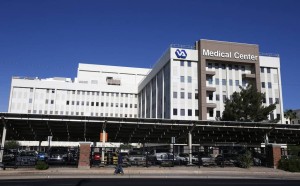 By: Priyanka Chellappa
During his speech at Arlington National Cemetery, President Obama highlighted the improvements the Department of Veteran's Affairs has made since the 2014 Arizona scandal. Further investigation, however, reveals that the culture of corruption which directly lead to more than a dozen deaths continues to permeate the VA at the expense of veterans.
As the ongoing trial conducted by the Senate uncovers more systemic cases of mismanaged appointment scheduling and inadequate service, two senior VA advisors have declined to testify by invoking their 5th Amendment right. Along with numerous instances of inadequate care, the VA has also engaged in over $42 million worth of improper "relocation" of funds as bonuses to top officials. Despite obvious bureaucratic failures, only two employees have been fired thus far in connection with wait-time manipulation. In part, the lack of terminations is due to President Obama's resistance to the Veteran's Affairs Accountability Act, which would make firing incompetent workers easier.
Although Secretary of Veteran's Affairs Bob McDonald continues to tout the drastic decreases in waitlist times, concerns over wasteful spending still seem to be largely unaddressed. Since 2009, funding for the VA has increased more than 73 percent, yet a lack of leadership and transparency has lead to instances of gross negligence, including $ 1 billion of overspending on a new Denver clinic.
In the political arena, legislatures on both sides of the aisle have taken polarizing stances on the issue of restructuring and improving the VA. As Republicans like John McCain push for increased privatization, Democratic presidential candidate Hilary Clinton vehemently opposes the shift. At present, McDonald seems to believe the improvements in care and treatment time will allow the VA to avoid policy changes to more easily eliminate incompetent workers.