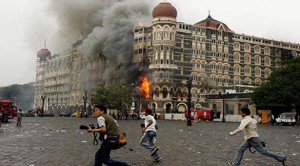 By Timothy Aderman
This week, the Council on Foreign Relations' fellow, Micah Zenko, wrote in Foreign Policy magazine that "[t]errorism is booming almost everywhere but in the United States." Hyperboles aside, Zenko is spot on.
This might seem to contradict recent news stories including the shooting of several African-American church-goers in Charleston, South Carolina. However, Zenko relies on a clear definition of what constitutes terrorism. This definition is found in 22 U.S. Code Section 2656f(d) – Annual country report on terrorism. To be considered a terrorist by the U.S. government, one must be a "subnational group[s] or clandestine agent[s]…" The alleged Charleston Massacre shooter, Dylann Roof, was neither. It should be noted that other agencies have internal definitions that may differ according to the respective agency's mission but are not necessarily binding.
Micah Zenko continues by quantifying annual terrorist attacks between 2000 and 2014. He notes that "[s]ome 63 percent of all attacks occurred in just six countries: Iraq, Pakistan, Afghanistan, India, Nigeria, and Syria. The death count for those killed globally by terrorists stands at 1,907 in 2004 before spiking to 14,602 in 2005. Between 2005 and 2014, the death count does not go below 11,000. In comparison to the global sum, 27.78 U.S. citizens were killed, on average, each year between 2002 – 2014. U.S. citizens killed by terrorists composed less than 1% of the global sum every year between 2005 and 2014. In short, U.S. citizens are disproportionately less likely to be killed by terrorists than other nationalities.
As noted in the article, numbers do not tell the whole story. The spike in U.S. deaths occurs in 2001. This correlates to the 9/11 hijackings and subsequent attacks on September 11, 2001. These numbers are readily understandable. 2004 marked the rise of Iraq's Mahdi Army that would later encourage deepening sectarian divides leading to civil war yet. Yet, at the time, the Mahdi Army's rise did not spike the death count. It is the following year, 2005, when the gross spike in deaths is seen.
Again, numbers do not tell the whole story. Nigeria being geographically removed from Afghanistan is a clear illustration of this. Why the global increase in civilian deaths at the hands of terrorists? It can be postulated that the U.S. military's invasion of Afghanistan in 2001 and Iraq in 2003 led to a global ripple effect that was not immediately felt. In a globalized era, this may be entirely plausible.
As new reports indicate the world holds the most internally displaced persons and refugees in history, and other reports cast a dim global landscape overall, the need for hopefulness remains ever great.
Image: 2008 attack on Taj Hotel, Mumbai, India; www.geo.tv