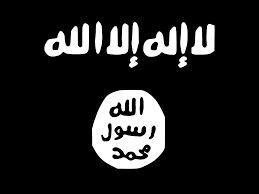 By Novpreet Bajwa
Since the invasion of Iraq by the Islamic State or ISIL in early summer of 2014, many Christian groups in Iraq have formed a united front to fight ISIL and protect their homes and people.
Christians in Iraq mainly reside in the Nineveh region where ISIL attacked and invaded many Christian towns. Once the region was captured, many residents were forced to convert to Sunni Islam, flee, or be killed. With most of the Christian population fleeing the region (30,000 to be exact), it gave ISIL more control and power over the remaining people.
However, the acquired power of ISIL also gave rise to a small Christian militia, Dwekh Nawsha, whose members stayed in the region to combat ISIL, and defend their homes, families and most importantly their religion. The group was established in August 2014 and it's a faction of a greater group, Assyrian Patriotic Party (APP), although it does not work with APP to defend the region. Instead, the group has been cooperating with Peshmerga, military forces of Iraqi Kurdistan.
With Peshmerga, the biggest victory the group had over ISIL came in October 2014 when both groups reclaimed the town of Bakufa from ISIL, forcing it to retreat to other towns. The Christian group then began to patrol the town for the local residents, giving them protection for as long as they needed.
Since taking back Bakufa, the group hasn't had any success in fighting the Islamist radicals. Mostly now, it is on the defensive side. What prevents them from fighting ISIL is the shortage of members. The number of members in Dwekh Nawsha is only 250 because many of the members have to supply their own weapons and cannot admit more men than they have guns. The group also buys some of their weapons from the black market, but only possess a small number of machine guns. Perhaps the shortage of members and guns are the results of lack of funding. The group relies on charitable donations from the rich Assyrian communities and foreign Christian charities which can't be matched with the funding of ISIL.
Although the group might not be able to extend its membership to the local residents, this hasn't stopped the group from accepting foreign members, specifically Christian westerners.  Many who can get passed the nation's security can stay in the country to fight with Dwekh Nawsha against ISIL. Many of them believe in the group's aim of protecting the local Christians and reclaiming their land, and see that it is their duty to help the group achieve these ends.