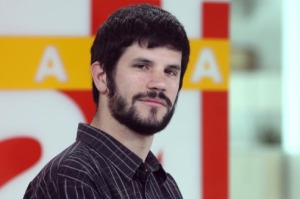 By: Ivan Baric
1989 was a special year in world's history, but the ones who especially benefited were the Europeans. Communism's fall caused many regimes to fall apart, starting Huntington's Third wave of democratization and creating havoc in Europe, since newly formed countries needed to overcome a string of problems and force reforms of both political and economical spheres. One of those countries was Croatia, a small Mediterranean country which was unfortunate to have a defensive, Patriotic war due to its neighbor Serbia's territorial aspirations and mythological idea of "The Great Serbia". Around 15.000 Croatians were killed, but Croatia nevertheless managed to gain its independence and overthrow ex-communist elites, creating a democratic and stable political and economical system, introducing free market economics and free elections. Because of the bad experiences that were caused by the previous regime, lasting from 1945 until its breakdown in 1990, one would think that Croatians decided to part roads with communism once and for all, but it seems like that was an utopia.
Due to the economical recession that hit the world, Europe is once again being struck by radical parties trying to form a critical mass of irritated people who are willing to do anything to gain power. History has shown us that the Mediterranean and Western Europe obviously are fertile lands for rightist extremists, while most eastern parts, namely Russia, were convenient for the establishment of radical leftist movements. Unfortunately, the situation which world currently finds itself in is suitable for both ends to awaken. Therefore, one can see great number of countries and regimes being struck by emerging radical parties that are rapidly gaining popularity. Newest member of the radical left on European scene is "Radnicka Fronta:, roughly translated to "Worker's Front", founded in Croatia by two university professors and one unionist. Although they have not publicly acknowledged their program yet, controversy was caused by a leaked video which shows one of its founders, University of Zagreb professor Mate Kapovic, expressing the party's wishes and goals in a small group of five people.
In this video, Kapovic reveals unconstitutional, illegal acts he (and his Party) are willing to pursue in order to gain power and maintain it. He claims that it is needed for them to cheat, lie and manipulate the media in order to gain power, and then, once the power is gained, special fighting squads will be introduced that will have the assignment to establish and maintain peace through use of pure physical force. Moreover, he claims that everyone with monthly salary of more than 10.000 kunas, or roughly $1,600, can not be perceived as a worker but something more than that, almost a capitalist as an owner of a production force. However, Kapovic stated a little after that a salary of $8 per hour of work isn't enough for a grown man to survive, although that would monthly be close to 10.000 kunas if one is talking about 8 hour shifts. Kapovic's brilliant stream of consciousness continues with claims that every entrepreneur is a tycoon, that banks and big companies needs to be destroyed first, followed by smaller companies until private business is destroyed completely and capitalism as a framework buried in history. Finally, most worryingly, Kapovic states that the "Radnicka Fronta: is far more radical than Syriza and Podemos, sister parties from Greece and Spain respectively, and that such a degree of radicalism needs to be hidden until the party gains power in order to secure both voters and support from those two parties in their way to winning the elections and establishment of a once completely destroyed communist regime.
George Kennan wrote in his famous article called 'Mr. X" that the red flood is endangering Western Europe and USA, and that something needs to be done. After that, IGO institutions were formed, the Cold War was waged, the United States gained influence in Europe to such an extent that it was seen as a savior of capitalism. Nowadays, Europe is once again hit with an existential crisis caused by global recession. Radical parties are emerging, threatening the system and global order, trying to establish their own dictatorships instead of stable democracies, sending the world 100 years back in history. These threats need to be taken very seriously and measures need to be taken when someone is publicly stating that he will use lies, deceptions, media manipulation and physical force in order to gain and maintain power. Especially when that person is a University professor in a young democracy such as Croatia.
Photo courtesy of 24 Sata