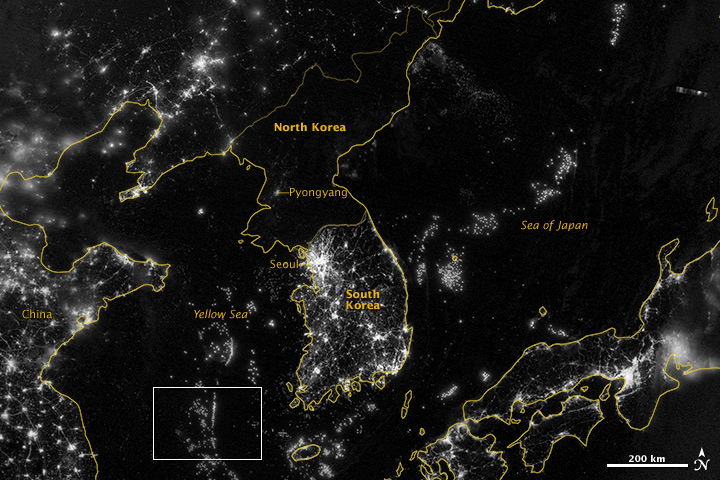 By: David P. Griscom
High level talks between military officials of both North and South Korea, occurred on the 16th of October. The location of the talks, the abandoned village of Panmunjom, signifies a change in the recently hostile relationship between the neighbors.
According to the BBC the talks revolved around the recent military hostilities and the issues surrounding them. Last week there was a military involvement at sea and at the border with both sides exchanging hostilities. The latest talks show that the tension was mainly political with both sides reacting to perceived intrusions by the other.
The Demilitarized Zone is contradictorily the most militarized border in the world. After Korea was wrested from Japan in 1945, foreign involvement lead to the Korean War in which US, Soviet, and Chinese forces were heavily involved. A formal peace treaty has not yet been signed, although major hostilities ended between the North and the South in 1953. Since the split North Korea has become an increasingly isolationist country, while South Korea experienced years of military rule and what was some believe to be illegitimate governments under Park Chung-Hee.
In the backdrop of this important meeting, the first of its kind since 2011, North Korean media has released evidence of Kim Jong-Un on the 15th of October. Kim Jong-Un who has not been reported on in public since early September has been visiting a housing development while walking with the aide of a cane.
While the timing of this image cannot be verified it most likely supports the hypothesis that his recent absence has been a result of health problems rather than of a threat to his power. Regardless his health is continuing to appear to be a major problem for him and seeing how it plays out in the coming weeks will have large ramifications for the region.
Photo Credit: NASA Goddard Space Flight Center, Flickr Commons