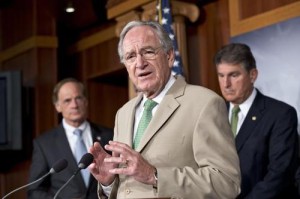 By: Eric Kao
The deadlock on student loans in the United States finally ended this Thursday when bipartisan Senators announced that they reached an agreement after months of debate.
The agreement will hopefully undo the current student loan rate, which has doubled from 3.4% to 6.8% since July 1st, when efforts to reach common ground from both partisanships failed.
This fall, undergraduates will be able to receive loans at 3.85%, graduates can borrow at 5.4%, and parents at 6.4%. However, because the rates will be linked to the financial markets, they may rise as the economy improves.
To prevent rates from climbing into the double digits over the next few years, the Democrats have included caps on both subsidized and unsubsidized Stafford student loan rates. Under the Senate Deal, undergraduate rates are set at 8.25%, graduate at 9.5%, and parent at 10.5%.
"While this is not the agreement that any of us would have written, and many of us would like to have seen something quite different, I believe we have come a very long way on reaching common ground," Sen. Dick Durbin of Illinois, the Democratic whip in the Senate, said at a press conference Thursday.